An opportunity to face PTDF scholarship interview panel is one you want to make good use of. As someone who has been there twice (Masters and PHD) and aced the interviews. Here are some keys you should note if you want to be adequately prepared for the interview.
Points to note on PTDF scholarship interview: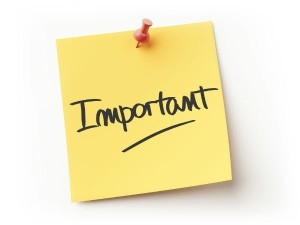 1.Both MSc and Ph.D. candidates will face the interview panel.Barring any changes, there will be no "CBT test" in 2020 as in other years (2019, 2018). Although, MSc candidates can practice some past questions to deepen technical and general knowledge.
2.The interview will be conducted by a panel of about 4 interviewers, that is 2 – 3 PTDF HR-personnel, and one or two persons from theacademic community (Usually university professors.)
3.Each member of the panel has a copy of your application details and academic credentials, documents, and resume. The list of documents you are to take with you to the center will be stated inthe final invitation email that will be sent to you.
4.For MSc candidates, you will be asked questions relating to yourMSC project.
5.There is no specific question format for an individual candidate,rather the questions will be based specifically on your statement of purpose (for Msc.) and your thesis (Ph.D. candidates)
6.Just like the aptitude test, PTDF interview questions are of twokinds; General questions and Technical questions. Questions willbe asked randomly in no particular order.
7.The interview session will be quite short and will normally lastfor between 10 – 15minutes per candidate.
8.The interviewers will score you based on your Communication skills, Adaptability to new environment, and also your Analytical Skills. Your academic records will also play an important role in selection.
Advice:
1. Research about the school/country you applied to.
2.Familiarize with your final year project (if you are an MSC candidate), then your MSc thesis/research proposal if you are a Ph.D candidate.These two will play a vital role in whether you will be selected or not.
3.Take note of your references and citations. Check to make sure they are up to date
4.Get familiar with your statement of purpose, or thesis as the case may be. Why you want to study that course. How your work will impact positively on, and add value to the Nigerian the oil and gas industry. How your training will contribute to local content development.
5.Familiarize with PTDF mandate, vision, and mission. Prepare to answer questions relating to that.
6.Be confident even if you don't know the answer to a question. If you don't know it, say you don't. But if you have an idea, do not hide your opinion.
7. Identify a gap in the oil and gas industry and why you want to fill that gap. Make this point known in your responses.
8.Appearance matters.
Lastly, you should always hope on God to help and guide you. All the best!
Manny Bright.
PTDF Scholar (IFP).